Koforidua Technical University (KSTU) Admission Letter 2020/2021. Print KSTU Admission Letter 2020. All Admitted students should follow the instructions below to print out their provisional admission letters.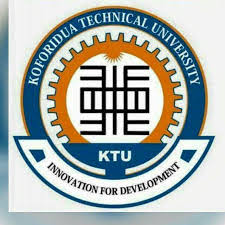 The management of the Koforidua Technical University (KSTU) advises all admitted students to Prints out their 2020 Admission Letters. KSTU Admission Letter will indicate that you have been offered Admission into the University.
This KSTU Admission Letter contains Necessary information About the school such as faculties, school fees, Hostel, department, the degree you are pursuing and the duration of the course, basically everything you need to know about your admission.
HOW TO PRINT KOFORIDUA TECHNICAL UNIVERSITY ADMISSION LETTER ONLINE
Before you proceed to print your Koforidua Technical University Admission Letter, it's recommended to check your admission status on Koforidua Technical University portal — Follow the steps here to check your status.
After confirming your Koforidua Technical University Admission Status on the Admission List Portal, you can follow below steps to Download your Koforidua Technical University Admission Letter:
Go to Koforidua Technical University admission status checker portal at https://www.ktu.edu.gh/admission/public/print_letter
Enter your Serial Number and Pin Code on your voucher in the spaces provided
Then click the Login button to access your Admission Letter.
Note: You will need the serial number and the pin code on your admission voucher to be able to print either your admission letter or mature entrance examination letter.
Applicants may also pick a copy of their admission letter from the admission office, if they are unable to print it
Also Note: Admitted students can register, starting from the reporting date specified in their admission letters after making the required fee payment.