Winrock International Recruitment 2021/2022.  Winrock International invites interested applicants from suitably qualified candidates for Winrock International Recruitment 2021.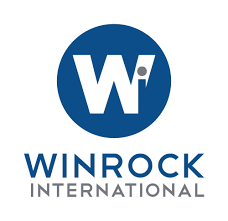 IF you are a Ghanaian or you live in Ghana, this an opportunity for you to get recruited. because Winrock International is currently Recruiting new workers.
Location: Accra
Available Positions Include:
Job Title: Accountant
Job Title: Finance & Administration Officer
Qualification Required & Experience
Bachelor's degree in Accounting, Finance, Business Administration or related field.
Seven years minimum experience with financial and administrative management preferably in a nonprofit or international development environment.
Knowledge and experience with financial management and reporting requirements.
Knowledge of and familiarity with accounting systems/packages.
Knowledge and understanding of tax laws and compliance.
Ability to use good judgment and professionalism; experience in decision-making.
Excellent analytical skills.
How to Apply
Interested and qualified persons should Click here to Apply
IMPORTANT NOTICE:
The Winrock International DO NOT demand or accept gifts or gratification to offer employment.
Do not offer money to anyone before, during or after the recruitment exercise. Any candidate found doing either of these would be summarily disqualified and prosecuted.
CAUTION: Candidates who wants to Apply for this Recruitment should be very sensitive and careful, We hereby Advice that Candidates should visit the Recruitment PORTAL or WEBSITE and follow the Steps outlined for Application. DO NOT GIVE MONEY to any agent proving to get you Recruited Please take Note.
For more Questions and further Information pertaining to this recruitment get in touch with us on the Comment Space Below.
Few things to know before Apply for Winrock International Recruitment 2021
To apply for the Winrock International Recruitment Recruitment 2021. Below is what you need to know:
Make sure you confirm the deadline of any advertised position before submitting an application.
Make sure you meet all minimum Winrock International Recruitment Recruitment requirements and possess any required document before submitting an application.
Follow the details on each individual position to apply.