The University of Education Winneba (UEW) Admission Letter 2020/2021. Print UEW Admission Letter 2020. All Admitted students should follow the instructions below to print out their provisional admission letters.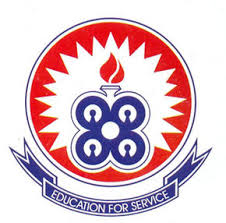 The management of the University of Education Winneba (UEW) advises all admitted students to Prints out their 2020 Admission Letters. UEW Admission Letter will indicate that you have been offered Admission into the University.
This UEW Admission Letter contains Necessary information About the school such as faculties, school fees, Hostel, department, the degree you are pursuing and the duration of the course, basically everything you need to know about your admission.
The Steps below will Direct you on How to Prints UEW Admission Letter 2020/2021
You can Check your Admission status first before you proceed to prints UEW admission letter. UEW Admission Status
Applicants who purchased the Hard Copy application forms and whose vouchers have 6-digit serial number and 15-digit PIN should make the following corrections to their voucher details before they login:
1. Insert '8' between the first and second digits of the initial voucher serial number to make it 7-digits eg. 181234 becomes 1881234
2. Ignore the last 2 digits of the PIN so that the initial 15-digit PIN becomes a 13-digit number eg. 103489628480200 will become 1034896284802.
3. Login at http://adletters.uew.edu.gh:90/applicant/ with the revised voucher details as stated in points 1 and 2 above to check your admission status.
NB: Applicants who bought vouchers at the Ghana Post Offices and Banks and applied through the online mode should use the serial number and PIN as it appears on their original vouchers.